Bridging quantum industry to academics and students
Inspiring schools and lectures in quantum science and technology
Conferences, workshops and hackathons
Consulting, recruiting, organizing and editing
Promoting access to knowledge in quantum technologies
Squids is a non-profit association serving the scientific community in quantum technology.
We organise conferences, workshops and summer schools on fields ranging from quantum information theory, quantum thermodynamics, foundations of physics, quantum computation and simulation.
We also offer a range of expert services to support quantum industry and academia, such as consulting to organizing, recruiting, editing and outreach.
We offer a range of services to support the quantum ecosystem.
Contact us to discuss your needs and request a personalised quote.
Profit from our experience with academic events, from designing the programme to handling all logistics and advertising, in your city, according to your needs.
We'll guide you through all the steps of setting up scientific community initiatives like a peer-reviewed journal, an NGO to represent academics, and outreach projects.
Editing, illustration & talks
Make your articles unforgettable with our personalised illustrations and expert scientific review, and bring your oral presentations to the next level with our coaching.
We offer consulting sessions for industry in all things quantum, recruiting services in the field, with access to top international students, and crash courses in quantum technologies for engineers and entrepreneurs.
Conferences, workshops and schools recently organised by Squids.
<!—-><!—->
<!—->
<!—->
<!—->
<!—-><!—->
<!—->
<!—->
<!—->
<!—->
24-28 July 2023 in Aveiro, Portugal. The Theory of Quantum Computation, Communication and Cryptography (TQC) is a leading annual international conference for students and researchers working in the theoretical aspects of quantum information science.
We founded Squids at ETH Zurich, to share our love of quantum research with students and society.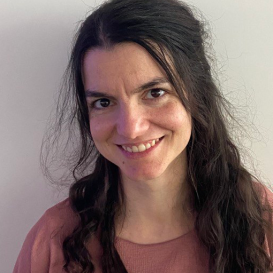 Lídia is a senior researcher and lecturer at ETH Zurich, studying foundations of quantum theory, thermodynamics and intelligence. She co-founded and runs Quantum Journal, the open journal for quantum science and technology.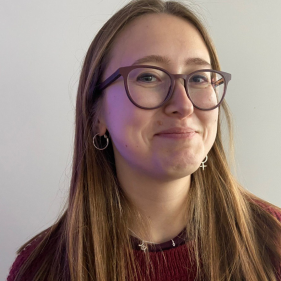 Nuriya is a researcher and teaching assistant at ETH Zurich, studying quantum foundations and quantum clocks. She is also a prolific science illustrator.
Impressum
Schools for Quantum Information Development is a non-profit association (Verein) based in Zurich, Switzerland.
Our commercial registry number is 2019-27376.01.